Videos konzipieren für Social Media
Tür an Tür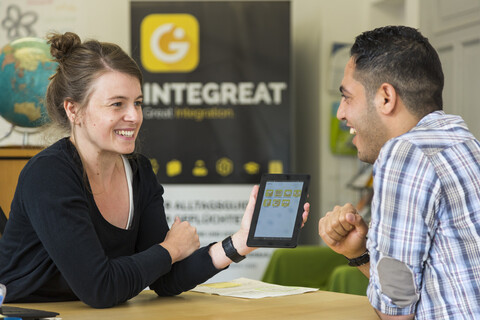 That´s what we do:
Wir befähigen Akteure im Integrationsbereich ihre Arbeit mit Unterstützung von digitalen Technologien zu verbessern. Unser Hauptprojekt ist die Integreat-App, eine quelloffenen Plattform, die bereits von über 30 Kommunen in Deutschland eingesetzt wird um Neuzugewanderte zu informieren.
That´s what need help for:
Wir möchten gerne kurze Image Videos erstellen, die wir auch für die Vermarktung unserer App auf Social Media nutzen können. Wir freuen uns wirklich sehr über Unterstützung und suchen jemanden, der Lust hat, sich kreativ einzubringen und von der Planung bis hin zur Realisation mit dabei zu sein.
---
See the complete project details and support Tür an Tür with your skills!
More open projects